Sao Mai Vietnamese Cuisine
203 1st Ave, New York, NY 10003
Order now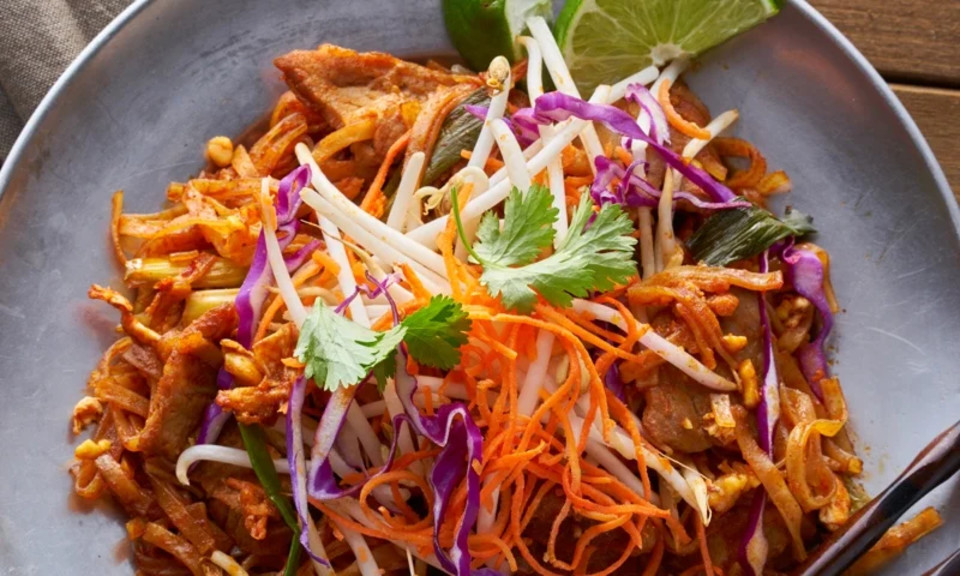 Joy
Delivery was super fast, it came really early actually. The food was so good and warm, and the portions were big for the affordable price. Pork chop over rice for $9 and lemongrass chicken over rice are highly recommended
Merrill
The food was exceptionally well prepared, quality fresh, and quite delicious! The delivery was fast and the order was completely correct! Thank you, Sao Mai, for a surprisingly excellent dinner on a Friday night!
Chris
My only 'complaint' is that they deliver too quickly! Often times grubhub will give a delivery estimate of 40 minutes, and they are at the door less than 10 min after I place my order, which is amazing!
Andrew
Food is always fresh and delicious. Shrimp is grilled perfectly and veggies are fresh and crisp. Extremely affordable too. One of my favorite places. I get the grilled shrimp over vermicelli noodles
Sally
The Pho Sao Mai Soup is SO delicious! I tried it at other restaurants and never liked it until now! Now I'm a Pho believer thanks to this place! The Bang Cuan is also delicious!
Bert
The House PHO here is heaven in a bowl of rice noodles. Just the way mom makes it. So good that my lips and tongue are burning from slurping the hot soup so fast. Squirt a bit of Hoisin sauce in the soup for a fantastic hint of sweetness. Just amazing! Try the Grilled Pork Chop over rice. Comes with a spicy sweet fish sauce that you pour over the pork chop. Every bite is like a party in my mouth. Could not stop smiling with every chew. Literally!
Mindy
Best Vietnamese food in the area, as far as pho goes. I'm surprised with all the bad reviews about the delivery service because I live 9 streets and 3 avenues away, and never had a problem with it. Not extremely fast but not annoyingly slow either. Good amount of time. Food is amazing, prices are reasonable. If I had to give one bad thing about this place, it's that the delivery minimum is $15. But that's all! Very good place!
Jill
I love this place. Delivery is usually speedy and the food is fresh and good. I'm a big fan of the Pho Sao Mai which is a large portion of rich tasty broth, good quality beef (some cooked some raw to be cooked by the stock) and lots of condiments to stir in to taste, including bean sprouts, noodles, jalapeos, cilantro, hot sauce and lime.
Ying
OMG it's just so perfect!!!!!!!!!!!!!!!!!!!!!! Delivery was fast and the food was just incredible, not to mention the huge discount... I will definitely order it again!!!!! Strongly recommend the noodles (the most popular one),larger amount of meat than expected, and tastes just amazing, especially during cold days
Holly
Ordered Thursday Evening. Delivery person came right on time and was very nice. The beef portions were terrific and the lemon grass flavor was superb. I ordered the Pho beef broth on the side for later, but ended up drinking the whole thing! I've ordered twice now, both times the food is perfectly flavorful and great portions.
About us
Asian, Dinner, Lunch Specials, Vietnamese
Enjoy a tasty meal from Sao Mai Vietnamese Cuisine. Order today!